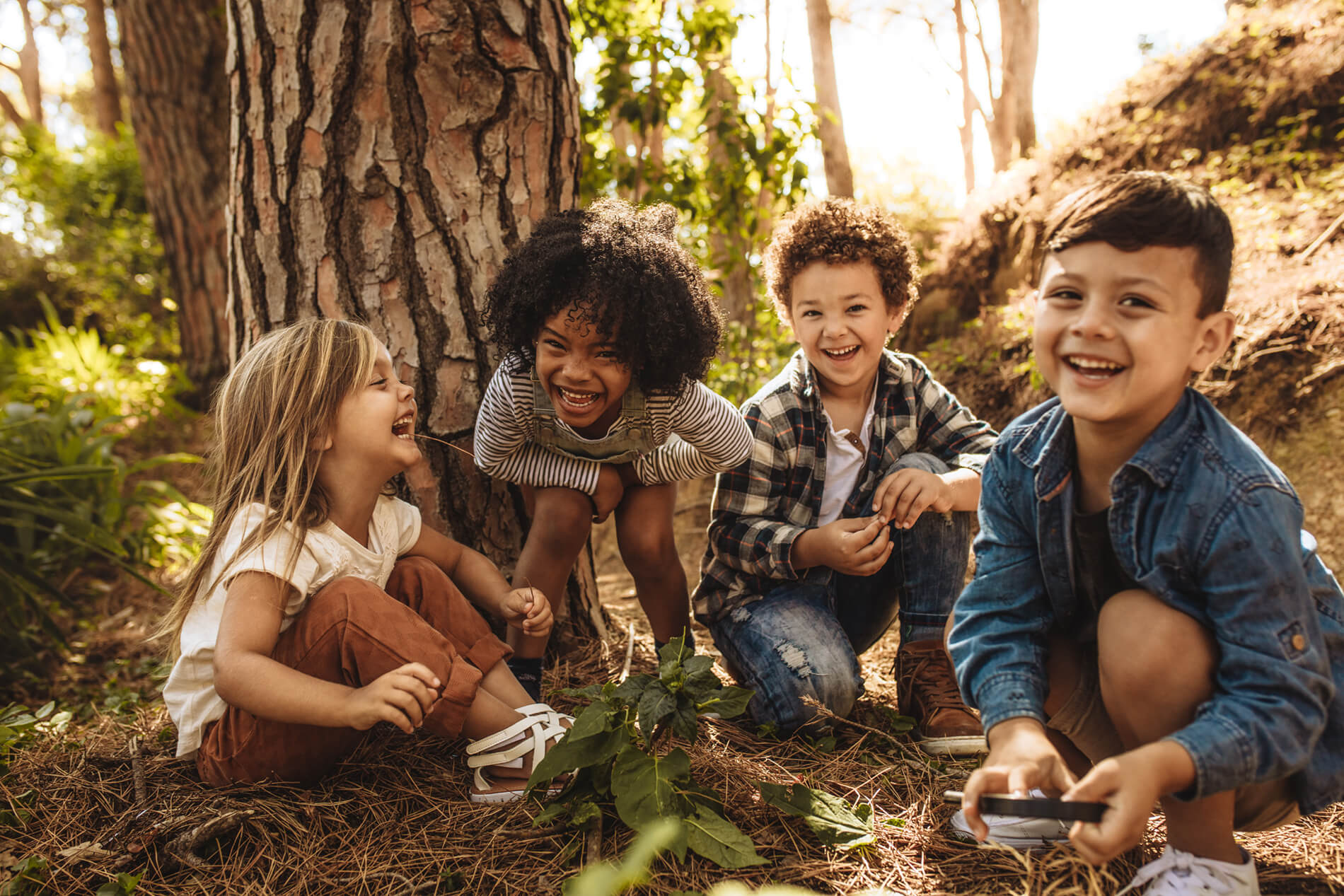 Talking to Your Child
At Adams County Children's Advocacy Center (ACCAC), the focus is on helping children to be safe; keeping children from being hurt, and helping them if they have been hurt. Emotional safety plays a critical role in a child's well-being. Children need to know that they can trust their parents, caregivers, and other safe adults. When parents and caregivers are aware and understand their child's thoughts and feelings, they are better prepared to raise emotionally healthy, well-adjusted children.
How to Talk to Your Child When You Have Concerns About Possible Abuse
When we see signs of distress in a child, we should react with sensitivity and patience and ask what's bothering them. Signs don't always mean abuse, but signs are a reason to work to figure out what's happening in your child's life. Keep in mind as you talk with your child:
It is important to recognize a child's attempt to talk about their concerns and help them to feel safe in talking with you.
Understand why children are sometimes afraid to tell. Let your child know that they can trust their gut feelings.
Assure them that no matter what happened, they can share it with you.
Explain that secrets are harmful, and that if someone has asked them to keep a secret, they should tell you.
What to Do If Your Child Discloses Abuse to You
When a child discloses abuse to you, it means that the child has chosen you as the person he or she trusts enough to tell. The child has broken through secrecy, fear, and shame—even if only for a moment. This is a big achievement. It shows the child's resiliency.
Your child has taken a huge risk in telling you. Provide attention and compassion. Let your child know that you believe them.
Offer support and DON'T OVERREACT.
Let your child tell of their experience without asking for additional details, and let your child know that you are going to get help. Report Abuse
Assure your child that they are very brave for telling you and that they did nothing wrong.
Learn more about the signs of possible abuse.
How to Talk to Your Child About Scary Stuff
As a parent, it's hard to talk to your child about difficult subjects, such as abuse, bullying, violence, drugs, and other challenging subjects. But in the media-saturated world we live in, children are often exposed to serious stories or situations.
When we are able to talk to our kids about the tough stuff, our bond with them is strengthened and we can teach them about the world we live in. It gives us the opportunity to share with them the way we gather and interpret information and gives them a baseline understanding so that they learn how to make good decisions.
When our kids experience something scary—getting hurt, witnessing violence either in real life or on TV, or seeing graphic porn via an innocent Google search, it is important to talk with them about it. But how? Here are some guidelines for discussing any difficult subject in a developmentally appropriate way with kids ages 2-12.
The Good News
The good news is that the more you talk with your child, the easier it gets to have conversations about difficult subjects. When you are talking with your child, consider this: If they are talking about an issue and asking questions (no matter what the subject matter is), they deserve a straightforward, age-appropriate answer. If you don't immediately have the answer, that's okay. It gives you the chance to strengthen the bond with your child by learning and working together.
Want to learn more about navigating the media-saturated world we live in? A good resource for all things related to children and media usage is Common Sense Media.
---
For additional information,
check out our Resources page