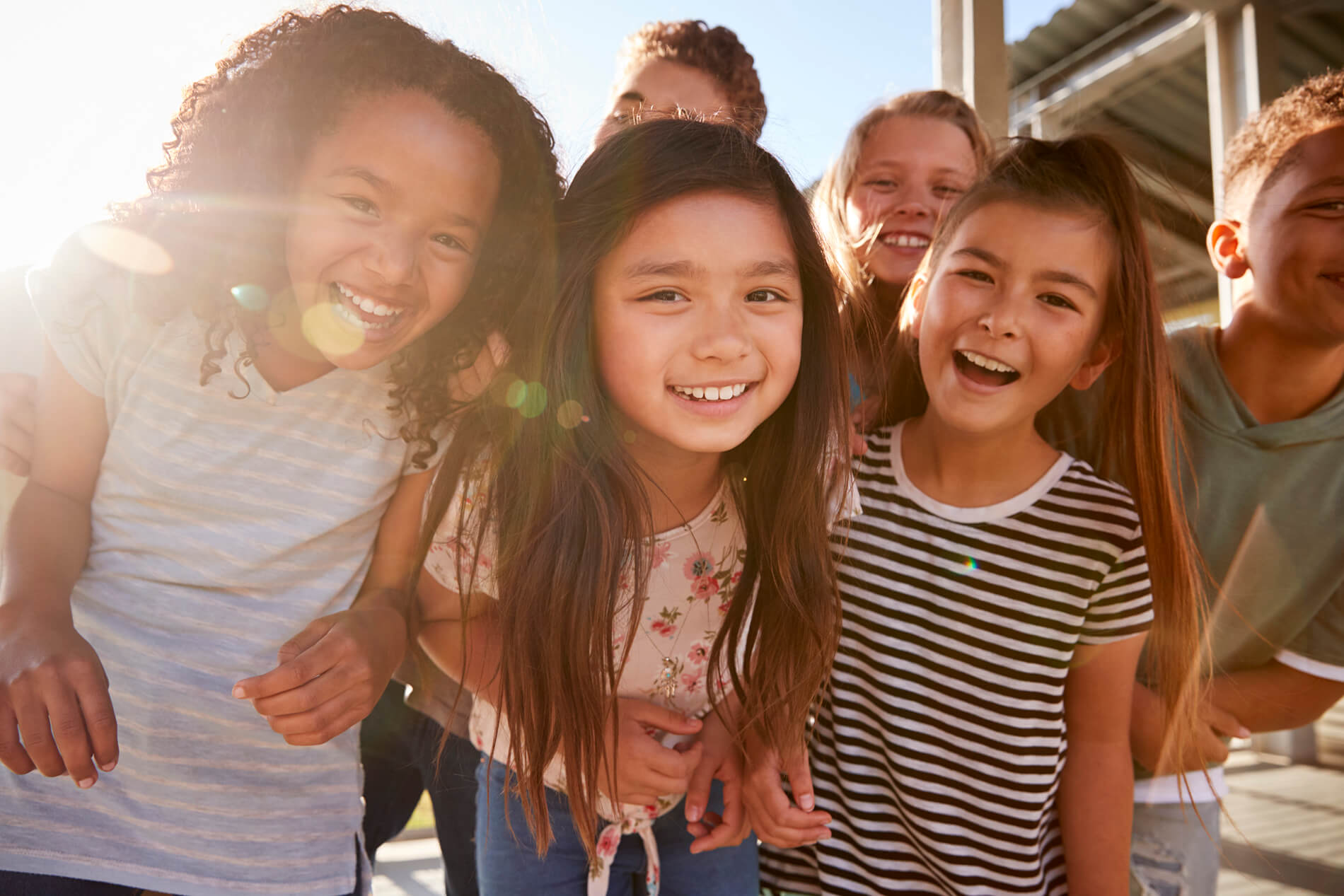 Adams County Multi-Disciplinary Investigative Team
Our team at the Adams County Children's Advocacy Center (ACCAC) dedicates its efforts to reducing the trauma experienced by child victims of sexual abuse and severe physical abuse. We carry out our mission by employing a multi-disciplinary investigative team (MDIT) approach to cases from the initial outcry through the investigation, prosecution, and hope and healing. Our MDIT is comprised of highly-trained child abuse professionals, each with their own unique area of expertise, including law enforcement, children and youth services, prosecution, medical, and mental health.
The MDIT response provides support to child victims and non-offending caregivers by linking them to resources and ongoing therapeutic services. The coordinated and collaborative response allows investigators and detectives to share information between agencies and complete investigations more effectively and expeditiously, which leads to stronger cases for prosecution. This innovative multi-disciplinary approach significantly increases the likelihood of a successful outcome in the judicial system and long-term healing for the child, the most vulnerable of crime victims.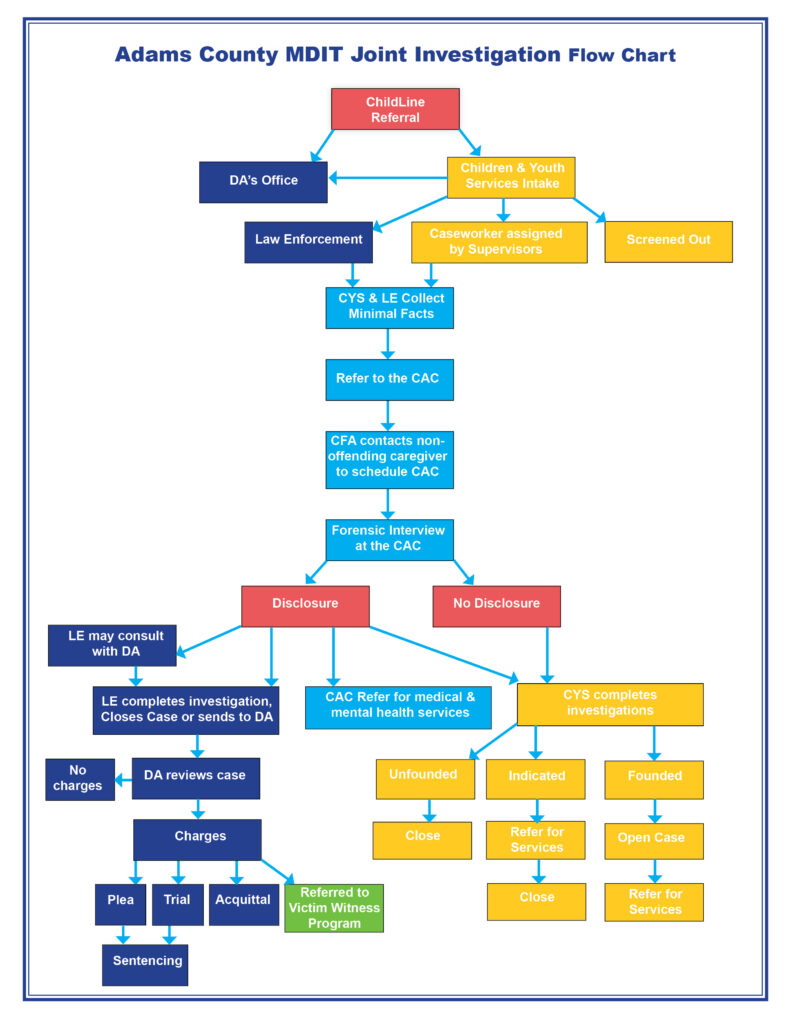 We gratefully acknowledge our MDIT partners:
Adams County District Attorney's Office
Adams County Children and Youth Services
Adams County Victim Witness Program
Wellspan Medical
Bendersville Police Department
Biglerville Borough Police Department
Bonneauville Borough Police Department
Carroll Valley Borough Police Department
Conewago Township Police Department
Cumberland Township Police Department
East Berlin Borough Police Department
Eastern Adams Regional Police Department
Gettysburg Borough Police Department
Latimore Township Police Department
Liberty Township Police Department
Littlestown Borough Police Department
McSherrystown Borough Police Department
Reading Township Police Department
Pennsylvania State Police
---
Learn how the ACCAC contributes to the MDIT process