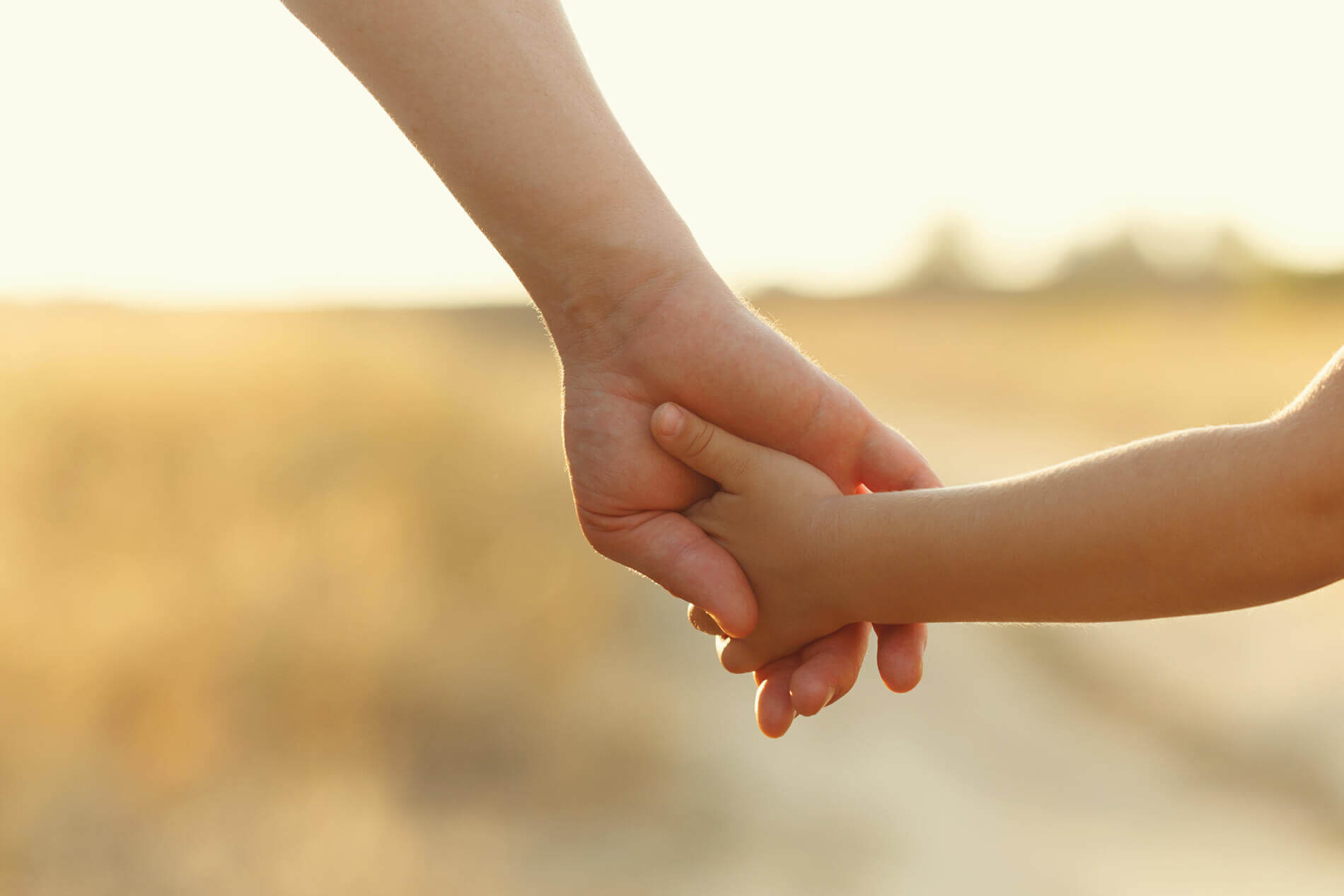 Who We Are
Meet Our Staff
The Adams County Child Advocacy Center (ACCAC) staff, Board of Directors, interns, and volunteers are a team dedicated to helping children and families overcome the trauma of abuse and ending child abuse in our community.
What I do… I make the initial outreach to the family, providing information and resources. I am here to listen to you, as your child's non-offending caregiver, and to help you navigate through a difficult and often painful time. I make sure you know that you are not alone. During your visit to the Center, I talk with you to learn more about your family's strengths, history, and concerns, so that I can help you and your child. I advocate on your child and family's behalf with other members of the multi-disciplinary investigative team (MDIT) and I am here to support you and your child for as long as you want our services.
Why what I do is important… I believe that with support, every child can overcome the trauma of abuse, and that you, as your child's caregiver, play the most important role in your child's healing. Children are incredibly resilient, and with support, will grow up to lead happy, healthy lives. I chose to work for the ACCAC to assist families in having brighter opportunities for their future.
My background… I have a bachelor's degree in Criminal Justice. I wanted to go into a line of work that helped people victimized by crime navigate the criminal justice process. I had the opportunity to intern in the Victim Services field and have been in the field of victims' services for over 8 years. My hope is to continue making a difference, to help create a healthier future generation, breaking the chains of abuse.
What I do…. My role as a Child and Family Advocate is to make the initial outreach and assist child victims and witnesses of abuse and their families. Assistance includes, but is not limited to, community referrals, advocating for victims and witnesses in Multidisciplinary Investigative Team (MDIT) activities, and providing follow-up to victims, witnesses, and their families. During all encounters with the center, I will ensure to provide a positive experience.
Why what I do is important… Every child deserves a safe space where they can share their trauma without judgement. With proper support, there is hope that a child victim and witnesses can begin to heal and live a fulfilling life.
My background… I am bilingual and able to communicate in both English and Spanish, allowing me to effectively serve members of the community. I obtained a bachelor's degree in Human Development and Family Studies from Penn State University. Prior to joining the CAC, I was the Children and Youth Director at the YWCA Gettysburg and Adams County. Overall, I have experience working with children of all ages for nearly 10 years.
What I do… I have dual roles- I am both a Forensic Interviewer and a Prevention Educator. In my role as a Forensic Interviewer, I talk with children that may have been a victim of child abuse or witness abuse in a neutral, child-friendly environment. I am often reminded of a quote by Anne Graffman Walker, "We do not question children. We question one child at a time." I am passionate about allowing children to have a voice of their own when they often feel all hope is lost and they are not being heard. Each child's experience is different, but they all need and deserve our help.
As a Prevention Educator, I talk with children and adults; presenting research and evidence-based information about physical, sexual, and emotional abuse, neglect, and bullying and how to stop the cycle of child abuse. I feel very strongly that prevention education is the key to ending child abuse and is truly a community effort.
Why what I do is important… I believe the work we do at the ACCAC is so crucial and important because we may be the only "soft place to land" for some kids, where they are valued and believed. ACCAC provides children with the help they need to overcome abuse. I feel that working for the ACCAC is truly a ministry as we have the opportunity every day to meet children where they are at and give them the tools to become happy, successful adults in society.
My background… I received my bachelor's degree in Science of Social Work from Shippensburg University in 2011. I have worked in the social services field for 10+ years: working with children with disabilities, individuals struggling with domestic violence, and as a child welfare caseworker. At ACCAC, I can apply all the skills and knowledge I have gained in my career. My dual role provides the flexibility to devote my time equally between interviewing and the very important task of preventing child abuse in the community.
What I do... As a Forensic Interviewer, my job is to listen to children tell their experiences, whether they are victims or witnesses of abuse. I ask questions and talk with the children in a neutral setting, allowing them the opportunity to give voice to their experiences.
Why what I do is important… The ACCAC is a safe place for children to receive the support they need when dealing with really difficult situations. Being a part of the team that supports children through these situations was important to me because every child deserves the chance to tell their experiences in a safe environment, without judgment.
My background… I earned my Bachelor of Science in Behavioral Science from York College of PA, in 2013. After earning my bachelor's, I worked in school, home, and community settings with children on the autism spectrum. I then moved on to working with foster families for 5 years and earning my Master of Social Work from Shippensburg University in 2021. I joined ACCAC in January 2022, as an opportunity to better serve child abuse victims.
What I do… My role as the trauma therapist at the ACCAC is to be an active listener to children and adolescents who come to the center for mental health services. I support and guide them through their journey to healing from the trauma they endured through art therapy, trauma-focused CBT, and play therapy interventions.
Why what I do is important… Often children do not have a safe place to talk about their feelings and what they experienced. I want my therapy office, and myself, to be that safe place for them no matter what has happened in their life.
My background… For over the past decade, I have worked as an art therapist specializing in serving trauma victims through a neuro-biological approach. I received my BA in fine arts with minors in psychology and art therapy. I have my MA in Art Therapy with a heavy focus on trauma and attachment studies and am also certified in TF-CBT (Trauma-Focused Cognitive Behavior Therapy).
What I do…My role is to venture into the Adams County community to spread the mission of the ACCAC. I am hoping to be able to educate people on the prevalence of child abuse in our community and provide people with the confidence and knowledge of how to identify, prevent, and ultimately end child abuse.
Why what I do is important…What I do is important because I can provide people with the tools and knowledge that they need to keep kids safe, build stronger families, and help to better our community.
My background…I achieved my Bachelor of Music degree in Music Education from Immaculata University in 2015. Shortly after, I began a year of service through Covenant House at their Anchorage, Alaska, location where I fell in love with human services and social justice. I have since spent the last 7 years serving at-risk youth and their families in various capacities. I joined the team at the ACCAC in March of 2022 in hopes of bettering my community and continuing to work towards making the world a safer, kinder, and more inclusive place for everyone.
What I do… My role is to ensure that our Center runs smoothly and efficiently. I see myself as the person who makes sure ACCAC's team has everything they need to best support the children and families we serve and that the Center is a welcoming, child-friendly place. I oversee accounting, human resources, and office administration, but I am always willing to lend a hand whenever and wherever needed. Within our small team, everybody works together!
Why what I do is important… ACCAC, as a nonprofit agency, relies on community support to continue our work. It is important that our agency uses these resources effectively to best serve our mission. To accomplish this, I utilize a combination of nonprofit best practices, problem-solving, and good old-fashioned ingenuity. I have a passion for helping children and families heal from the trauma of abuse. I raised my children in Gettysburg and want to give back to Adams County in a way that helps bring the mission of the ACCAC to life by being dedicated to a community where children are safe and families are strong.
My background… When I joined the ACCAC team in 2011, I brought with me more than 18 years of experience in the financial industry along with multiple years of experience in the nonprofit field during my time with the Way Station of Frederick County, MD, where I worked in the Child and Adolescent Division and the Camp Journey Respite House for Youth. I graduated from Pennsylvania State University with a degree in Human Development and Family Studies.
What I do… My role is to provide management and leadership to our agency. I work with our staff, our Board of Directors, and community members to help child victims and prevent child abuse. On any given day, that could mean anything and everything from answering the door at the Center to sharing information at a community event, coordinating with other agencies, or writing a grant to fund the work that we do. That's what I love about my job- every day brings new challenges and more importantly- new opportunities to make a difference in our community!
Why what I do is important…I believe every child should have what they need to grow, thrive and become a healthy, happy adult; but sometimes kids suffer neglect and abuse, which makes it really hard to grow up and become successful, happy adults. I want to be part of the team of people looking out for and helping these kids.
My background… For the past 20+ years, I have been an administrator in human service environments, including behavioral health, education, and children's and family services. I have a background in early childhood development/psychology and hold a B.S. in Business Management and an M.A. in Organizational Management, with an emphasis on Organizational Psychology and Strategic Planning. Most importantly, I think kids are awesome, so being able to work for an agency that is a resource for children and families is very personally rewarding.
Meet Our Board
Officers
President: Cindy Small, Community Member
Vice President: Cathy Harner, Community Member
Secretary: Irene Powell, Community Member
Treasurer: Anne Marie Logue, Community Member
Members
Brian Sinnett, Adams County District Attorney
Stephen Higgs, Cumberland Township Police Department
Sarah Finkey, Adams County Children & Youth Services
Samantha Hoffman, Community Member
Wendy Heiges, Community Member
Tom Fortnum, Gettysburg School District
Dawn Heiges Hoffman, Community Member
Crissy Redding, Adams County Treasurer
Jane Hyde, Community Member
Kierstyn Green, Community Member
Carolyn Wagaman, Community Member
Adams County Children Advocacy Center routinely works with the following colleges for internships:
Gettysburg College
Shippensburg University
Messiah College
Harrisburg Area Community College
---
Learn About Volunteer & Intern Opportunities