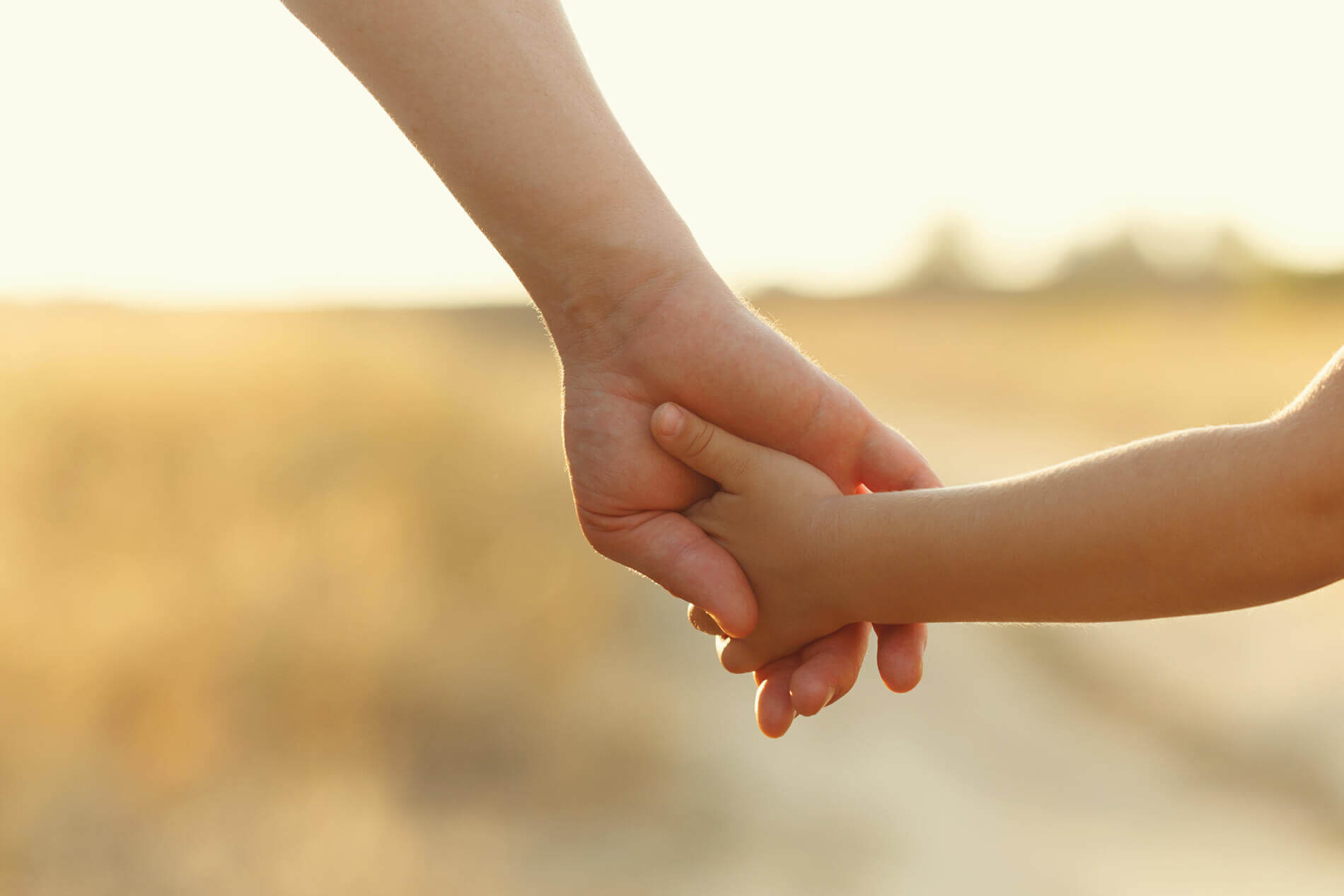 Who We Are
Meet Our Staff
The Adams County Child Advocacy Center (ACCAC) staff, Board of Directors, interns, and volunteers are a team dedicated to helping children and families overcome the trauma of abuse and ending child abuse in our community.
What I do…. My role as a Child and Family Advocate is to make the initial outreach and assist child victims and witnesses of abuse and their families. Assistance includes, but is not limited to, community referrals, advocating for victims and witnesses in Multidisciplinary Investigative Team (MDIT) activities, and providing follow-up to victims, witnesses, and their families. During all encounters with the center, I will ensure to provide a positive experience.
Why what I do is important… Every child deserves a safe space where they can share their trauma without judgement. With proper support, there is hope that a child victim and witnesses can begin to heal and live a fulfilling life.
My background… I am bilingual and able to communicate in both English and Spanish, allowing me to effectively serve members of the community. I obtained a bachelor's degree in Human Development and Family Studies from Penn State University. Prior to joining the CAC, I was the Children and Youth Director at the YWCA Gettysburg and Adams County. Overall, I have experience working with children of all ages for nearly 10 years.
What I Do… As a Child and Family Advocate, my role is to provide support for child victims and their caregivers throughout the process of investigations. This may include explaining victim's rights, making referrals to community resources, advocating for victims within the capacity of the Multidisciplinary Investigative Team (MDIT), and serving as a resource for any additional needs. This also includes working with the other members of the MDIT to provide the best services to the children and families of Adams County. Overall, I strive to be a supportive resource for child victims and their caregivers.
Why what I do is important… I firmly believe that every child deserves a comfortable space to share their trauma and receive appropriate supports. At the ACCAC, we continually work to build a space where children are valued and heard. Effective advocacy and support can help child victims begin to find hope and healing.
My background… Prior to joining the team, I worked as an intern with the Adams County Children's Advocacy Center for almost a year, gaining valuable insight and knowledge about our mission and the community that we serve. I completed me Bachelor's Degree in Public Policy and Women, Gender, & Sexuality Studies at Gettysburg College in May 2023. I am passionate about working with the children and families of Adams County to build a brighter tomorrow,
What I do… I connect the community with the resources of the ACCAC and help give a voice to children and families served by the organization.
Why what I do is important… The only way to prevent child abuse is through education and awareness. Did you know that a community's tipping point for lowering the rates of child abuse is having 5% of the adult population educated about prevention and red flags?
The ACCAC has incredible resources, supports, and prevention materials that can benefit everyone in the Adams County community. I feel it is critical that children and families are aware of these free resources, can easily access prevention information and are empowered to find the support and safe place to land that is the ACCAC.
My background… I have spent 20+ years as a program and outreach professional in the non-profit and healthcare sectors empowering people with resources such as education, clean water, healthcare, and support networks to work towards self-sufficiency. I bring lessons learned from my work on the ground in Africa, on Native American reservations, in Appalachia, and in urban centers to help inform my work at the ACCAC.
What I do… I have dual roles- I am both a Forensic Interviewer and a Prevention Educator. In my role as a Forensic Interviewer, I talk with children that may have been a victim of child abuse or witness abuse in a neutral, child-friendly environment. I am often reminded of a quote by Anne Graffman Walker, "We do not question children. We question one child at a time." I am passionate about allowing children to have a voice of their own when they often feel all hope is lost and they are not being heard. Each child's experience is different, but they all need and deserve our help.
As a Prevention Educator, I talk with children and adults; presenting research and evidence-based information about physical, sexual, and emotional abuse, neglect, and bullying and how to stop the cycle of child abuse. I feel very strongly that prevention education is the key to ending child abuse and is truly a community effort.
Why what I do is important… I believe the work we do at the ACCAC is so crucial and important because we may be the only "soft place to land" for some kids, where they are valued and believed. ACCAC provides children with the help they need to overcome abuse. I feel that working for the ACCAC is truly a ministry as we have the opportunity every day to meet children where they are at and give them the tools to become happy, successful adults in society.
My background… I received my bachelor's degree in Science of Social Work from Shippensburg University in 2011. I have worked in the social services field for 10+ years: working with children with disabilities, individuals struggling with domestic violence, and as a child welfare caseworker. At ACCAC, I can apply all the skills and knowledge I have gained in my career. My dual role provides the flexibility to devote my time equally between interviewing and the very important task of preventing child abuse in the community.
What I do... As a Forensic Interviewer, my job is to listen to children tell their experiences, whether they are victims or witnesses of abuse. I ask questions and talk with the children in a neutral setting, allowing them the opportunity to give voice to their experiences.
Why what I do is important… The ACCAC is a safe place for children to receive the support they need when dealing with really difficult situations. Being a part of the team that supports children through these situations was important to me because every child deserves the chance to tell their experiences in a safe environment, without judgment.
My background… I earned my Bachelor of Science in Behavioral Science from York College of PA, in 2013. After earning my bachelor's, I worked in school, home, and community settings with children on the autism spectrum. I then moved on to working with foster families for 5 years and earning my Master of Social Work from Shippensburg University in 2021. I joined ACCAC in January 2022, as an opportunity to better serve child abuse victims.
What I do… My role as the trauma therapist at the ACCAC is to be an active listener to children and adolescents who come to the center for mental health services. I support and guide them through their journey to healing from the trauma they endured through art therapy, trauma-focused CBT, and play therapy interventions.
Why what I do is important… Often children do not have a safe place to talk about their feelings and what they experienced. I want my therapy office, and myself, to be that safe place for them no matter what has happened in their life.
My background… For over the past decade, I have worked as an art therapist specializing in serving trauma victims through a neuro-biological approach. I received my BA in fine arts with minors in psychology and art therapy. I have my MA in Art Therapy with a heavy focus on trauma and attachment studies and am also certified in TF-CBT (Trauma-Focused Cognitive Behavior Therapy).
What I do… My role is to ensure that our Center runs smoothly and efficiently. I see myself as the person who makes sure ACCAC's team has everything they need to best support the children and families we serve and that the Center is a welcoming, child-friendly place. I oversee accounting, human resources, and office administration, but I am always willing to lend a hand whenever and wherever needed. Within our small team, everybody works together!
Why what I do is important… ACCAC, as a nonprofit agency, relies on community support to continue our work. It is important that our agency uses these resources effectively to best serve our mission. To accomplish this, I utilize a combination of nonprofit best practices, problem-solving, and good old-fashioned ingenuity. I have a passion for helping children and families heal from the trauma of abuse. I raised my children in Gettysburg and want to give back to Adams County in a way that helps bring the mission of the ACCAC to life by being dedicated to a community where children are safe and families are strong.
My background… When I joined the ACCAC team in 2011, I brought with me more than 18 years of experience in the financial industry along with multiple years of experience in the nonprofit field during my time with the Way Station of Frederick County, MD, where I worked in the Child and Adolescent Division and the Camp Journey Respite House for Youth. I graduated from Pennsylvania State University with a degree in Human Development and Family Studies.
What I do… My role is to provide management and leadership to our agency. I work with our staff, our Board of Directors, and community members to help child victims and prevent child abuse. On any given day, that could mean anything and everything from answering the door at the Center to sharing information at a community event, coordinating with other agencies, or writing a grant to fund the work that we do. That's what I love about my job- every day brings new challenges and more importantly- new opportunities to make a difference in our community!
Why what I do is important…I believe every child should have what they need to grow, thrive and become a healthy, happy adult; but sometimes kids suffer neglect and abuse, which makes it really hard to grow up and become successful, happy adults. I want to be part of the team of people looking out for and helping these kids.
My background… For the past 20+ years, I have been an administrator in human service environments, including behavioral health, education, and children's and family services. I have a background in early childhood development/psychology and hold a B.S. in Business Management and an M.A. in Organizational Management, with an emphasis on Organizational Psychology and Strategic Planning. Most importantly, I think kids are awesome, so being able to work for an agency that is a resource for children and families is very personally rewarding.
Meet Our Board
Officers
How long have you been involved with the Adams County community? I have lived and worked in Adams County all of my life.
Why do you serve on the CAC Board? As an elementary school principal, I saw first-hand the quality of training provided to students by the CAC. My purpose for becoming involved as a board member for the CAC is to help the center in their mission to educate adults and eliminate child abuse in our county. 
What is your Background?  I have been a teacher, coach, and administrator in Littlestown and Gettysburg school districts for a total of 35 years. My last position prior to retirement was serving as the principal of Lincoln Elementary School in Gettysburg School District.
How long have you been (lived/worked) in this community? I have lived and worked in the Adams County area my entire adult life.
Why do you serve on the CAC Board? I have been involved with many nonprofits through the years. I recognized during that time that I have a passion to be involved with organizations that help individuals especially children and making our community aware of their needs.
What is your Background? After raising my children I started a career in banking as a teller and working my way into sales and management retiring from PNC.
How long have you been involved with the Adams County community? My husband and I moved to Gettysburg from Emmitsburg in 2014 with our four youngest children when he was still President at Mount St. Mary's University and about to retire. We grew up on Long Island, NY and together we have lived in Alaska, Montana, Tennessee, Connecticut, South Carolina, West Virginia and Maryland before choosing Gettysburg! 
Why do you serve on the CAC Board? From professional and personal experience, I know full well the astonishingly high levels of child neglect and abuse that exist in not just our country but within our very own community. The Adams County Children's Advocacy Center is a necessary force in our community's crusade to prevent and end child abuse and restore mental well-being to young victims of trauma and their caregivers.
What is your Background? Early in our marriage we served as group home parents for disabled adults. I have served as a social worker placing developmentally disabled children in specialized foster homes and taught elementary school for 9 years. Since then, I have held a variety of volunteer positions. We have 7 children, 5 of whom are adopted. Their age range spans 32 years. 
How long have you been involved with the Adams County community?   28 years -I moved to Gettysburg in 1993.  I opened a CPA firm in downtown Gettysburg in 1994. 
Why do you serve on the CAC Board?  I have been involved with Child abuse prevention and education efforts since 1990 when I joined The Exchange Club and adopted my son through Children and Youth Services in West Chester, PA. I have experience dealing with the effects of abuse on a child. I would love a world where children are safe, and abuse does not occur. We do not live in that world. The work of the CAC protects children through education & advocacy and helps children heal when they experience the trauma of abuse. I serve to assist with financial and business matters that keep the organization a viable nonprofit organization and good steward of the funds received. This work allows management and staff to protect the children. 
What is your Background? I am a CPA with over 30 years' experience serving small businesses, individuals, and nonprofit organizations. I currently work for a global non-profit organization with offices in DC and Pennsylvania, with a specialty in finance, improving processes and profitability, governance, and planning. I am a native New Yorker with family in New Jersey, Pennsylvania, and Maryland. 
Members
How long have you been involved with the Adams County community?  I have been involved with Adams County for over 51 years.
Why do you serve on the CAC Board?  I was approached by a former colleague about serving on the ACCAC Board. Once I met with the Director and other board members, and began to understand the goals and mission of the ACCAC, I wanted to help and give back to the local community in which I live and work. 
What is your Background? I have been the Assistant Business Manager/Director of Operations for the Gettysburg Area School District for over 27 years.  I have lived in the Gettysburg area my entire life and graduated from Gettysburg Area High School in 1988.  I earned a Bachelor of Arts degree, Cum Laude, from Lycoming College in 1992 with a double major in Business Administration, with a concentration in Finance, and Managerial Economics.  I earned a Master of Business Administration degree, Suma Cum Laude, from Mount Saint Mary's College in 1998.  Prior to working in school business, I was as an Internal Auditor for Farmers Bank & Trust Company of Hanover and Dauphin Deposit Corporation in Harrisburg.  I am most happy spending time with my wife and 2 daughters and with our extended families and our many gatherings and activities. 
Wendy Heiges:
How long have you been involved with the Adams County community?  I was born & raised in Gettysburg.
Why do you serve on the CAC Board?  I am honored to be on the ACCAC board because of the organization's strong commitment to children's safety, advocacy, and return to well-being when needed.
What is your Background? I live in Gettysburg with my husband, Dave, and our dog, Gizmo. We have two sons. I am the Program and Gallery Director of the Adams County Arts Council and enjoy developing classes & arts enrichment opportunities for children and adults, believing that the arts cultivate creativity, foster confidence, and enrich lives. I also enjoy spending time in the kitchen, taking walks, playing outside with Gizmo, and designing jewelry.
How long have you been involved with the Adams County community?  I was born and raised in Gettyburg. Early in my career, I spent 6 years as a Therapeutic Staff Support through Youth Advocate Program across Adams County, working one-on-one with families and children in homes & the community. I joined the CAC board in 2019, taking an active role in meetings and events.
Why do you serve on the CAC Board?  The foundation of a successful and fulfilling life begins with a happy and solid childhood. I was blessed to have just that. I believe all children deserve a happy life filled with people they love and trust.  Being a teacher allows me to be someone who can make a difference for a child.  Showing respect and kindness shouldn't be hard.  It should come naturally.  Unfortunately, that isn't a guarantee for many young people.  The CAC and its board members have a common goal, to help support and protect children. I chose to join the board of the CAC to be an advocate for children and their families. As a board member, I am grateful for the opportunity to provide a sense of security and hope for those in need.
What is your Background? I graduated from Gettysburg High School and have a bachelor's degree from McDaniel College and a master's degree in Elementary Education. Although I recently retired, I previously worked for Frederick County Public Schools for 33+ years. During that time, I worked at 3 different schools but spent 21 of those years at Emmitsburg Elementary School. My career included grades K-4th, Intervention specialist, Title One teacher, Team leader, Mount St. Mary's mentor, Frederick County Teacher Association Union Representative, and a member of different "in house" committees such as School Improvement team, social and curricula groups.
Currently, I work as a substitute teacher in Adams County and Frederick County. As a substitute, I cover all grades, classroom teachers, and other teacher roles such as reading specialist, special education, and specials classes.  I also work as a Supervisor for Mount Saint Mary's graduate level student-teacher interns.  My role as a Supervisor is to observe and monitor interns during classroom lessons in assigned FCPS schools, then discuss curriculum, classroom management, strengths and areas of improvement. 
How long have you been (lived/worked) in this community? I was born and raised in Gettysburg and lived here my entire life. I have worked for the county since 2012. After getting married in 2016, I did briefly move to Jacksonville, FL and Auburn, AL for my husband's Naval career before returning to the area in 2021.
Why do you serve on the CAC Board? As the Director of Adams County Victim Witness, I am the standing seat member representing my agency. I feel community involvement and engagement is vital to the success of the CAC. I support their mission to meet the needs of children and families of sexual and physical abuse by providing children a safe outlet to process their trauma and prevent further victimization. The Victim Witness Program often relies on the CAC as a community partner and shares the common passion of keeping children safe.
What is your Background? I received my Bachelor's Degree in Criminal Justice and minor in Psychology from Shippensburg University in 2012. I have worked with Adams County Victim Witness since interning with the program in 2012. Following my internship, I was hired as a Direct Service Victim Advocate and have been with the agency for 11 years. In this role, I provided advocacy and assistance to victims of all types of crime, including children of physical and sexual abuse. I was recently promoted to Director of the program in early 2022.
How long have you been involved with the Adams County community?   
I am a life-long resident of Straban Township, Adams County and have worked in the community my entire adult life – anchored with the personal opportunity/benefit in giving back to the community of which I have deep roots and an incredible appreciation of.  
Why do you serve on the CAC Board?  I am honored to serve on the board of the ACCAC, with my passion being anchored in the personal opportunity and benefit of giving back to the community I have an incredible appreciation of & am connected to through deep roots. I enjoy being part of a wonderful team of inspiring individuals, who advocate with genuine and caring hearts. Together we advocate with purpose and focus for the mission and values of the ACCAC, working to provide a safe environment for the children/families in our community. We are defining a foundation of offering brighter and healthier opportunities for their futures and for generations forthcoming.
What is your Background? I am a 1981 graduate of Gettysburg High School – following graduation I pridefully worked with and for the family business "Redding Auction Service" for 35+ years. I also respectfully served as the Straban Township Tax Collector for 10 years – prior to honorably taking office as the Adams County Treasurer in 2018. 
How long have you been involved with the Adams County community?  I have been involved since 1980.
Why do you serve on the CAC Board?  I serve on the Board because I am committed to protecting our children and our families.  As the District Attorney, our office has a standing position on the Board. However I choose to serve in that role personally because I have seen the tremendous work done by the staff of the CAC, the Adams County MDIT, and the members of the Board of Directors and it is obvious that all facets are working together in an effort to prevent child abuse while offering resources to those who have been traumatized.
What is your Background? I am the current District Attorney of Adams County.  I have been in that position since January of 2016 and previously served as the First Assistant District Attorney from 2004-2016.  I have lived here nearly all of my life and most of all of my friends and family live and work in this community as well.
How long have I lived/worked in this community? I have lived in Adams County for the majority of my life and worked/volunteered in Adams and Cumberland Counties for more than 40 years. Both my maternal and paternal families have raised four generations of children in this community so I have been privileged to enjoy the benefits of local family support and love all of my life.
Why I serve on the board of the Adams County Children's Advocacy Center: The Adams County Children's Advocacy Center Board is comprised of professionals with heart. The board leads a solid organization that focuses on providing services and support to children who need it. I was fortunate to be surrounded by people who watched over me when I was young and see a direct affect to the positive outlook and outcomes that had in my life. I believe every child should know they have an advocate, someone who has their back, an adult they can trust. The ACCAC Board is focused on the dignity, safety and mental and physical well-being of children who need support at pivotal moments in their lives. I invest my time in the work achieved by this board because it is effective and forward-moving toward making a positive difference in children of abuse and their families. The board is ever clear on the mission, it is determined to ensure that all policies and services treat every child with respect, and is resolute in its quest to advocate for children.
My background: I am a graduate of Gettysburg High School and earned my Bachelor's and Master's degrees in journalism from Shippensburg University. My career spanned forty years in public relations, advertising copy writing, marketing, physician recruitment, volunteer coordinator, new business development, community outreach, customer service, patient advocate, park ranger, assistant alumni director, and education coordinator. I loved working with inspiring professions in positions at Gettysburg Hospital, Carlisle Regional Medical Center, Gettysburg College, the University of Southwestern Louisiana in Lafayette, LA, the National Park Service, Gettysburg Foundation. I have volunteered on multiple boards with oversight in the areas of chamber of commerce, downtown/main street, united way, food bank, historical society, board leadership, big brother/big sister, senior living, tourism, event planning and management.
Adams County Children Advocacy Center routinely works with the following colleges for internships:
Gettysburg College
Shippensburg University
Messiah College
Harrisburg Area Community College
---
Learn About Volunteer & Intern Opportunities